Life Coaching
Brian Turner doesn't just offer regular, run-of-the-mill life coaching. Brian offers Non-Dual Life Coaching.
Non-Dual Life Coaching is based on the ancient non-dual wisdom of Vedanta. Vedanta is a proven body of wisdom that addresses how to face life's struggles with peace and equanimity of mind. There is no other body of wisdom like Vedanta. For sufferers and seekers al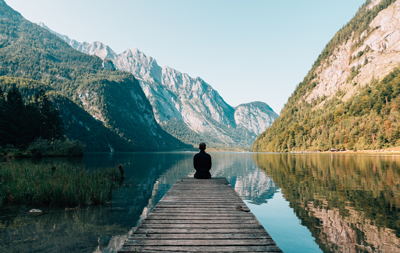 ike, it is the end of the road. When understood correctly, Vedanta melts suffering like early morning dew in the sun.
Brian offers One Hour Non-Dual Life Coaching Sessions. Let Brian be the guide by your side and walk alongside you in this mandala of existence we call life. Just click below to reserve your one hour session. You may donate any amount to reserve your one hour session. (Donations are not tax deductible.) In the traditon of Vedanta, Brian asks for donations only. Once you have made your donation, you will receive an email of available times to schedule your session. Just pick the time most convenient for you and respond to the email with your selected time. Once we have your selected time, you will receive a Zoom link for your scheduled session.